If you know me pretty well, you know that Medellin is my second home! Why? Because I lived there one year in 2014 and because I chose the city to be my final stop in the Startup Weekend World Tour sooner this summer! I really like Medellin; its people, food, dancing parties, and the entrepreneurial spirit around! Going back to Medellin a few weeks ago gave me the opportunity to dive deeper into the Startup scene that I actually barely knew when I was living there back in 2014.
Entrepreneurial minds
Medellin is one of the most unequal cities in the entire American continent. Being poor is tough there and you can only count on yourself. That's why you barely see people unemployed.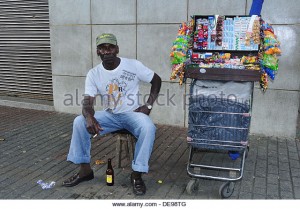 Everyone has a job even if it is the most precarious one in the world. I saw people selling gums, playing the guitar in buses, selling avocados in the street or even parking cars for some coins. Life is hard and many people struggle but they create their job to stay alive.
Besides, the Paisas (inhabitants of the region of Antioquia) are reputed to be very business-oriented, hardworking and entrepreneurial people. Colombians often joke saying that a Paisa is always around to sell you something.
The new age
Medellin has completely changed its image of capital of crime from the 90's. The region has invested a lot in innovation and in social urbanization. In 20 years, Medellin has showed a complete new face and was elected the world's most innovative city in 2013. The city also recently won the Lee Kuan Yew World City Prize as a recognition for its urban development. In Medellin, you'll find an excellent public transport system with a metro, several cable lines, the metro + (a fast-track bus), integrados (buses connecting metro stations) and, since 2014, the first tramline! I visited 69 cities in this World Tour and the public transport in Medellin is one of the best I've seen!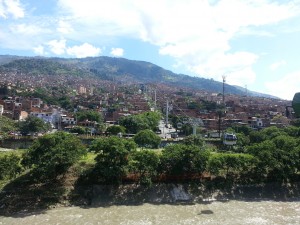 Finally, the city fostered social integration by investing in very poor areas. In the communa 13, one of the most violent ones in the past, you will find a set of escalators to assist people in climbing the hill. In the barrio Santo Domingo, you can take a cable car to the beautiful Spain library and similar public libraries were built in different parts of the city. In the communa 6, you can attend some shows at the Teatro al Aire Libre de Pedregal. Lastly, you can visit the barrio Moravia which was built on a former garbage dump. Today, it is full of flowers and colors. By building for the poor, they showed that they cared about them; people may not have gotten out of poverty but they didn't get excluded.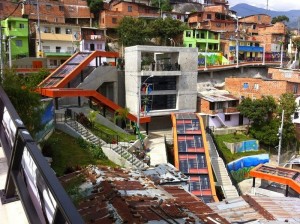 I was so fascinated with the social urban development in this city that I gave tours to some friends as Pierre Emmanuel Huteau and I helped Lewis Thorwaldson organize a set of meetings for him and his colleagues from the New York Transit.
Public policies
The most famous public symbol regarding startups and Tech in Medellin is Ruta N. The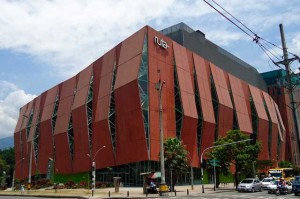 building near downtown is an incubator, an office building and an event venue. HP has set up its Latin-America headquarter there. Back in 2014, I attended the final pitches of the Startup Weekend Medellin in Ruta N and sooner this summer, I was there to be
interviewed on a Tech TV channel, Version Beta TV. This building is the symbol of the Startup wave that Medellin is trying to surf.
On the very next street, there is the Parque del Empredimento hosting several dozens of Spin-offs and Startups.
Private incubators and co-working spaces
The most famous private incubator in Medellin is Atom House, which is based in the US and in Colombia. Their program allows Startups to join the incubators and access public funds from Ruta N. Hugo, a French entrepreneur who has been established in Medellin for a few months, works from there on his coaching application, John, and told me
about his ambitions to get in the next program.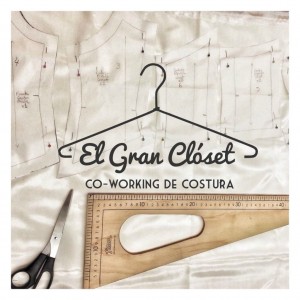 From the moment I left until the moment I came back to Medellin, the number of co-working spaces had doubled. I got curious and started to offer free coaching sessions to them. I was invited in 3 of the 6 co-working spaces to help entrepreneurs in their growing methodology or on specific issues. This is how I discovered El Nodo Coworking (where I was a coach and a judge for a hackathon they organized a few weeks before), El Gran Closet (the first co-working space dedicated to fashion) and Workamp (the biggest co-working space I visited in Medellin).
Education
Medellin has an impressive set of public and private universities. The most prestigious one is the University of Antioquia, where the selection is hard like in any other prestigious public (free) university of Latin America. I studied as an exchange student in a double degree program at the University EAFIT, which is a private body offering impressive facilities. The university is reputed for its engineers and business people.

---
I love this city and its people and that's why I wanted to honor both in this article. However, I don't forget that there are still many problems in this city linked to corruption, pollution or inequality. What I loved the most there? People are happy even if they struggle. They knew war and crime and they have an impressive will to change.
So next time you hear about Medellin, drop the Pablo Escobar cliché. There are great things and bad things about it as in any other city of the world.
This article is dedicated to Camilo Melo and Juliana Espinoza.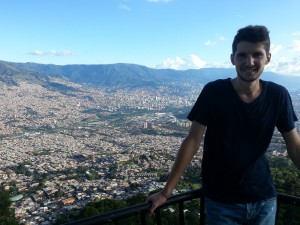 Medellin counts around 3,5 million inhabitants, which makes it the second largest city in Colombia. The city is located in a valley in the end of the Andes Cordillera. The poorest areas of the city are located on the edges of the mountains. Medellin is well-known for its textile industry and flower farming. Medellin won the nickname of "city of the eternal spring" for its sweet climate.